Olke is a small town located south of the Abandoned Mine and northwest of the Cemetery.
Olke has Barricades along the streets and in the front with a Military Tent on the eastern side of the town. Olke is popular for fresh spawns so watch out for them.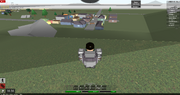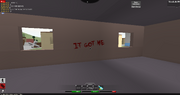 There is a brown house with the words "It got me" written in blood.