This article describes a feature in the first Apocalypse Rising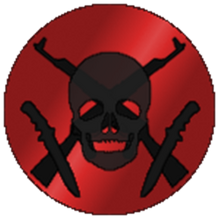 The Raider Badge is a badge awarded to a player who has survived for 21 days and killed 50 players aggressively.
Description
"Awarded to those who kill at least 50 players, and survive for 21 days. You must accomplish this all in one life, and you cannot earn this badge is a VIP server."