The Red Civilian Shirt is a common clothing item found in Apocalypse Rising.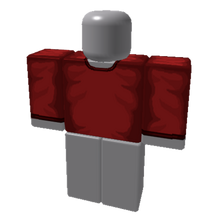 Overview
This is one of the variants of the civilian shirt. It is, as the name implies, a red shirt not unlike one an average citizen would wear. Being red, this shirt is not very good to camouflage yourself at any time, but is mainly used for character decoration. It can be found at any civilian loot spawn.
Ad blocker interference detected!
Wikia is a free-to-use site that makes money from advertising. We have a modified experience for viewers using ad blockers

Wikia is not accessible if you've made further modifications. Remove the custom ad blocker rule(s) and the page will load as expected.